We set a new standard for the tutoring industry. Learn how the founder accomplished this.
About the Founder, David Bossart
I am proud to say that I grew up in San Francisco. I graduated from Town School, Marin Academy,
and UC Berkeley, where I completed a double major in History and Physical Science.
I began tutoring in college as a way to make ends meet. It was appealing and exciting work, because each student was different and I had the freedom to innovate. I later taught in a school for developmentally disabled students in Berkeley, which was a defining experience for me; I realized that my strongest desire was to work with young people, helping them make better decisions and pursue their potential. With autistic youths, the goals were very different from those of the students I tutored, but the underlying dynamic was universal: be an honest advocate for self-empowerment through patience, flexibility, and consistency.
I eventually decided to pursue tutoring full time,  and left my job at the Via Center. My students and their parents had great things to say about me, and by referrals I soon found myself tutoring seven days a week. I loved it, but knew it wasn't sustainable – so in 2005, I started a business called Aristotle Associates, in honor of the Greek icon of learning and philosophy,  who was himself a tutor. I trained each of my employees myself,  so that I could preserve this reputation for caring about each student and going the extra mile to provide the support they need.
Aristotle Associates outgrew its roots. I decided to reinvent my business and change the nature of tutoring itself and make it a secure, well-paying job by hiring tutors full-time. That meant my tutors could fully focus their time and energy on their passion for helping students. Our methods evolved into something much more than traditional tutoring: an interconnected process that addresses the underlying causes of student's challenges, giving them specific tools to facilitate good decisions and achieve better results. We called this  "The System" – and that became our company name.
In 2020, I began the next stage for The System: the creation of an advanced, interactive platform for learning mathematics online. My goal was to make my materials and process available to families who cannot afford my tutoring rates. I reformatted existing materials and created new ones as needed. Within just over two years of untiring effort and collaboration, I had created nearly three hundred lessons and over 200,000 problems. I am so excited to say that it is up and available, now, on my website. You can watch a video here that explains how it works.
I am grateful to be the leader of this company. I awake each day with a sense of hope and excitement for the opportunity to provide young people with the tools and resources that truly empower them. This is my passion, and nothing could fulfill me more.
Conrad is currently pursuing an M.S. in Scientific Computing and Applied Mathematics at UC Santa Cruz, the school where he received a B.S. in Mathematics. He has tutored Calculus and Physics since his senior year of high school and has over three years of experience tutoring Python. His personal hobbies include playing around with neural networks and AI, reading Sci-Fi and Fantasy novels, and playing strategy games.
Annie is currently a high school Latin teacher. She received her BA and MA in Classics, with an emphasis on Classical Philology. Annie is currently finishing her teaching credential while pursuing another MA, this time in World and Comparative Literature. She enjoys reading and studying languages, and continues to strive to learn more languages. Annie has been tutoring for eight years in a multitude of subjects, including English, Latin, Ancient Greek, Algebra, Geometry, SSAT prep, SAT/ACT prep, and writing.
Matthew is a senior at UC Berkeley pursuing a double major in Economics and Data Science. He has 5+ years of experience tutoring students in algebra, calculus, statistics, economics, data structures, and coding (python and java, and related infrastructure). Outside of academics, he enjoys surfing, mountain biking, and playing jazz piano and guitar.
He is passionate about helping clients grow as students and lifelong learners, as well as inspiring a genuine interest in math and its many diverse applications. As a student who struggled with math in high school, he can relate to the potentially overwhelming and intimidating nature of the material. He hopes not only to teach, but to inspire confidence.
Alan is a graduate from the University of North Carolina at Charlotte. He received his BA in Computer Science with a focus on Game Design & Development in 2015. He has over 10 years of tutoring Computer Science and Application Development, and 2 years experience as a teaching assistant. He currently works full time for an intelligence company building technology to defend against black hat hackers, and cyber criminals. When not saving the internet from crime, he enjoys spending time with his wife and daughter, playing ice hockey, and outdoor building projects.
Becca Tauscher graduated from Hunter College and received her B.A. in Classical Studies and Classical Archaeology in the spring of 2021. While at Hunter, she was awarded the Solomon Bluhm Scholarship in classics and the Raab Presidential Research Fellowship. Her undergraduate thesis focused on Seven Against Thebes iconography in Etruscan material culture during the 5th-2nd century BCE. Becca has worked with the Paideia Institute as a Latin teacher and tutor at ThinkPrep Academy in Manhattan and helped revive the Latin program at the Williamsburg Charter High School in Brooklyn. This past year she was a Senior Paideia Fellow working in Rome, writing Latin curriculum and running academic tours for high school and college students in Florence, Naples, Rome, and Greece. Currently, she lives in NYC and works as a Latin and writing tutor while applying for Ph.D. programs.
Kinsey Long is a senior at UC Berkeley majoring in Chemical Biology and double-minoring in Data Science and Bioengineering. She has over 5 years of experience tutoring high school students in math, chemistry, and computer science. She has also helped develop and teach college-level courses in data science and quantum mechanics. Outside of teaching, Kinsey is also involved in two research labs at UC Berkeley in the fields of organic chemistry and computational biology. In her spare time, she enjoys cooking, board games and travelling.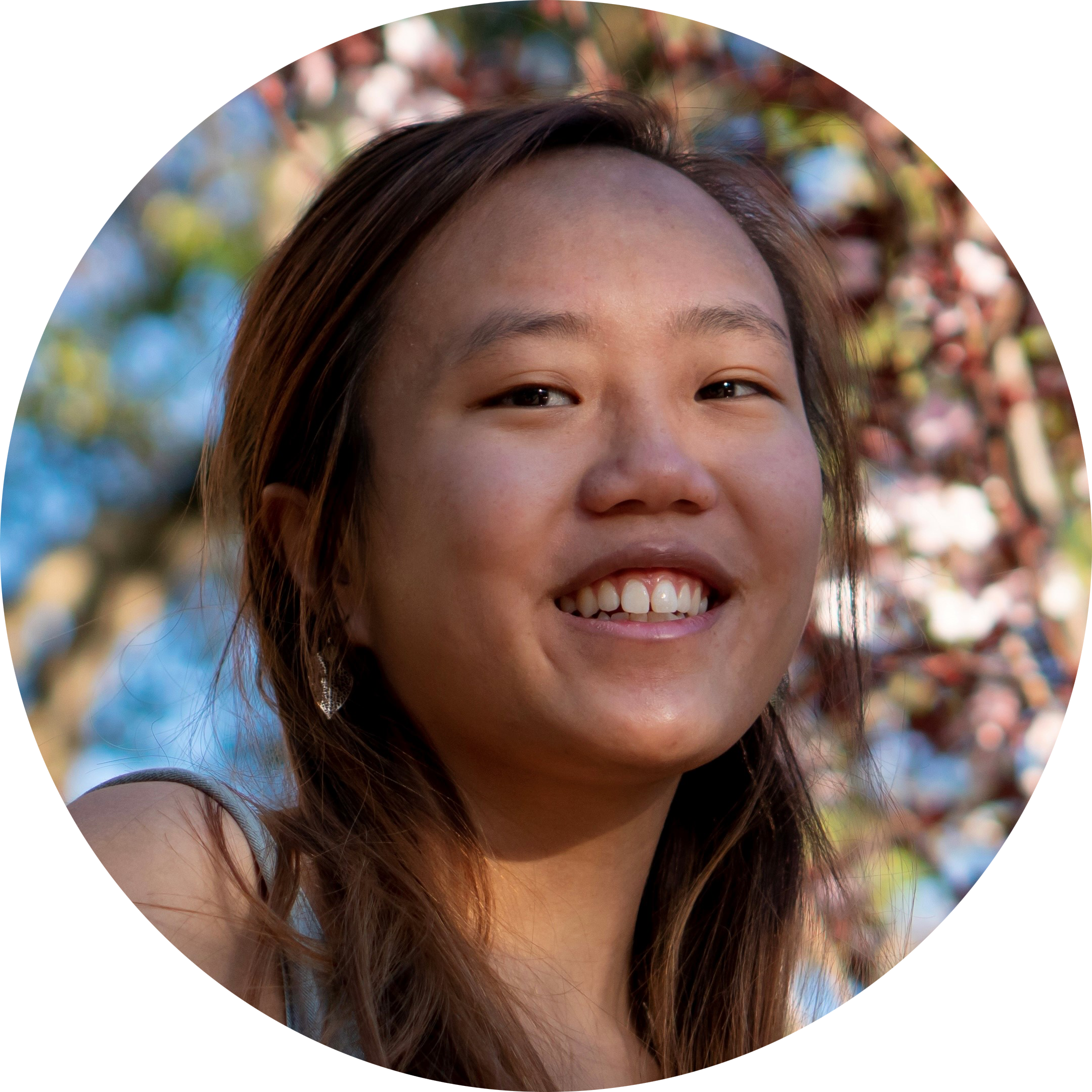 Alec is a recent graduate from UC Berkeley with a BS in Chemistry and a BA in Astrophysics, with a minor in Developmental Psychology. While an undergrad, he taught coursework ranging from nutritional sciences and toxicology to organic chemistry, the latter of which is his specialty. Since graduating, Alec has specialized in tutoring organic chemistry but has also worked with several students on collegiate general chemistry as well as advanced placement chemistry for high school students. In his spare time Alec enjoys cooking, board games, and journaling on his typewriter.